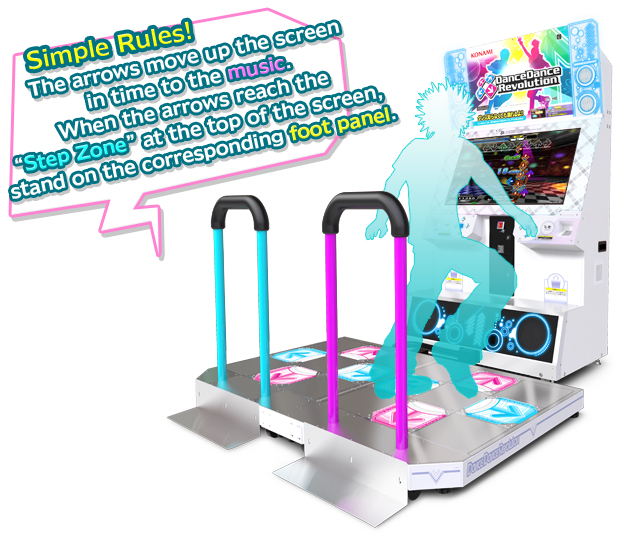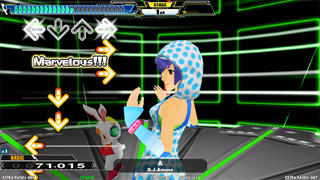 手軽に楽しくダンスが楽しめるこのゲーム、
遊び方はいたってシンプル!!

音楽に合わせて画面下から流れてくる矢印オブジェが
画面上部のステップゾーンと重なった瞬間に同じ方向のパネルを踏むだけ!
Enjoy dancing with this game!Very un complicated game play.
The arrows move up the screen in time to the music. When the arrows reach the "Step Zone" at the top of the screen, step on the corresponding foot panel(s).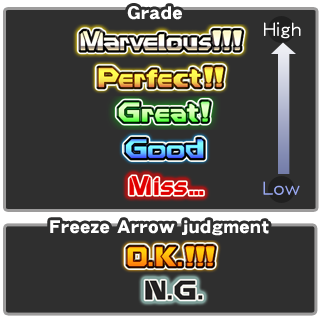 タイミングがあっていればいるほど高得点になります。
Higher scores for stepping just in time!!!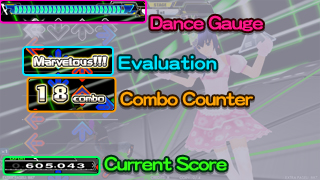 タイミング良くステップが踏めないと、ダンスゲージが減少!
ゲージがなくなるとFAILEDになります。
曲が終わったときゲージが残っていればCLEARです!
Players performances are determined by the timing which they press the foot panel. If it is pressed in the perfect time then they get a "MARVELOUS" or "PERFECT" grade. If their timing is not so good then this grade can drop to "MISS". If a player continues to get "MISS" for their grade their "Dance Gauge" goes down.
When the Dance Gauge becomes empty, you get "FAILED". If the Gauge is not empty when a song ends, you get "CLEAR"!